English Elysium: Country Houses of Shropshire
Staying at Weston Park, the historic home of the earls of Bradford and one of the grandest country houses in England, the DiCamillo NEHGS group experienced some of the most sublime historic houses in England, from the little-seen and very private Willey Park to  Pitchford Hall, which boasts the world's oldest tree house. Led by Gareth Williams, Shropshire expert extraordinaire, and Curt DiCamillo, we were immersed in one amazing house after another: Millichope Park, Burwarton House, Rode Hall, and Onslow Park, to name just a few. All this while staying in a house filled with an internationally important collection of paintings and a landscape laid out by Capability Brown in the 18th century.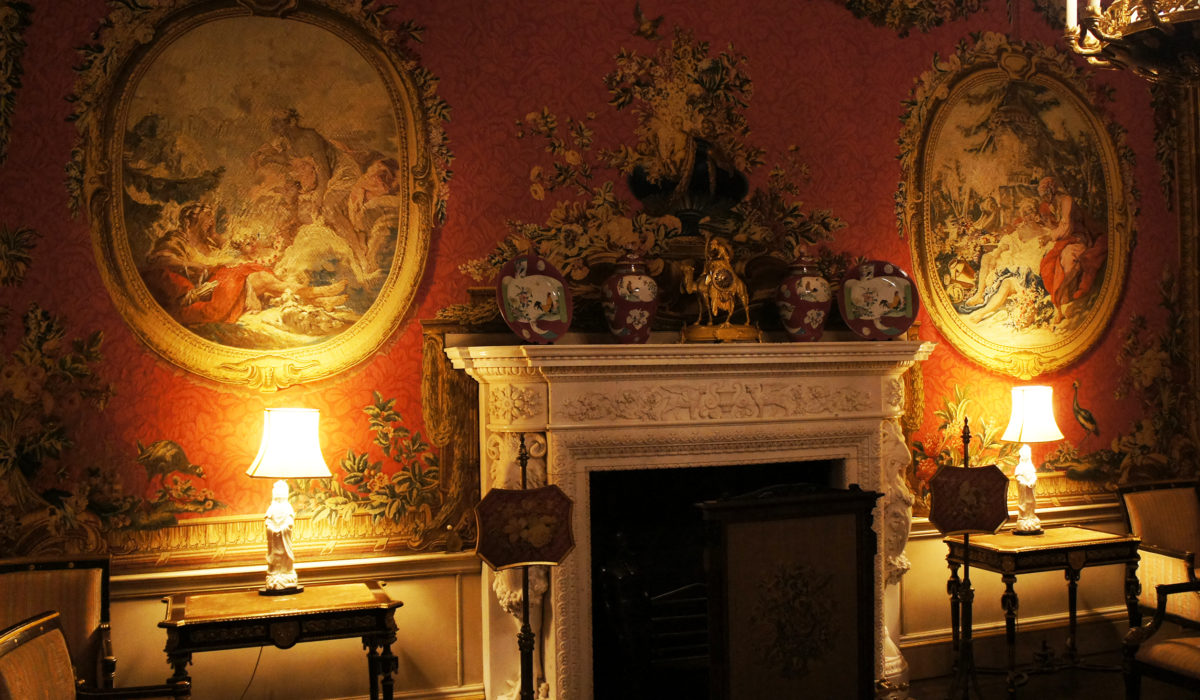 The Tapestry Room, Weston Park | Photo by Curt DiCamillo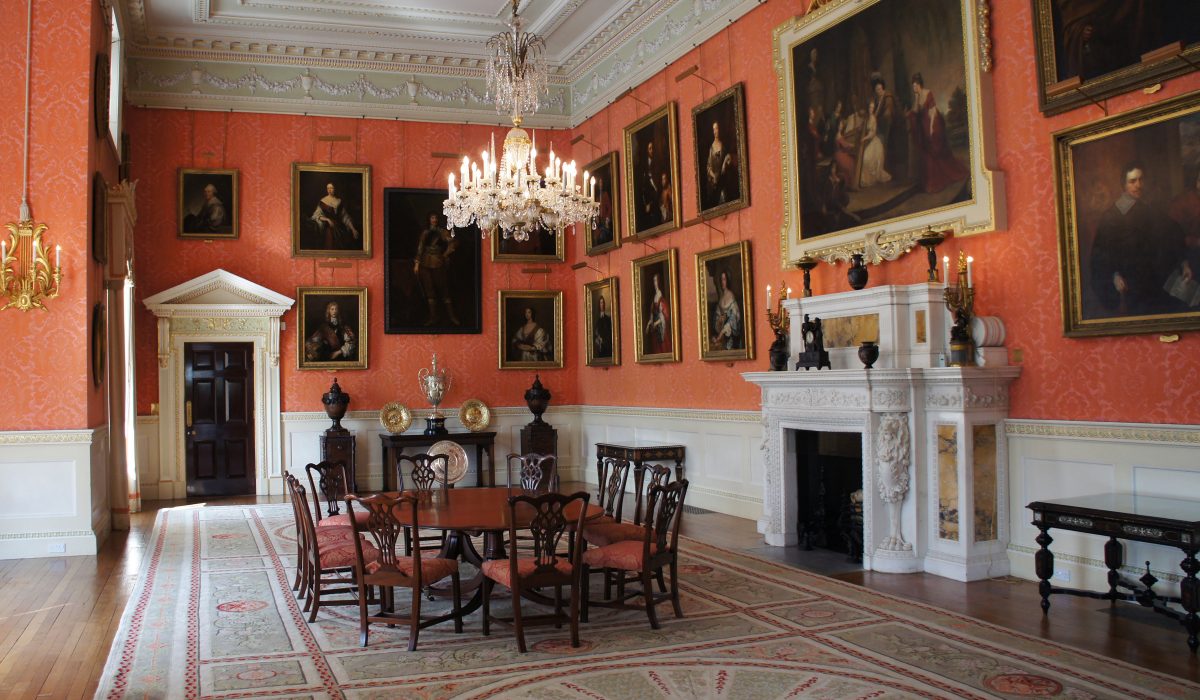 The Dining Room, Weston Park | Photo by Curt DiCamillo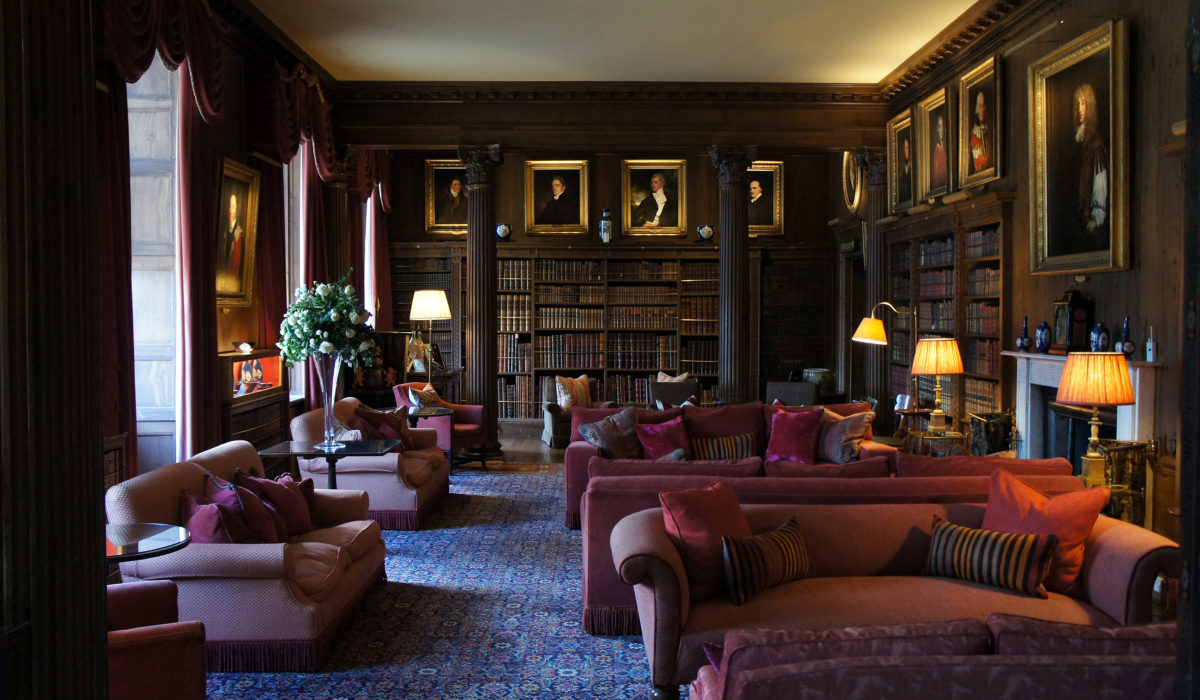 The Library, Weston Park | Photo by Curt DiCamillo
Weston Park is pure magic from dawn to dusk.
Some of the most magical moments were at Cottesbrooke Hall, where we had lunch on our way to Shropshire, after which Alastair Macdonald-Buchanan gave us a private tour of his family home. Then there was lunch at Stanley Hall, one of the cosiest of houses, and a tour of the seldom seen spectacular interiors of Downton Hall. At Cronkhill we had lunch at one of the earliest examples of a cottage orné in England; at Whitton Hall, the delightful family home of the Boscawen-Halliday family, we had lunch prepared from ingredients grown on the family's estate. The director of the Wedgwood Museum, Gaye Blake-Roberts, hosted us for lunch and a private tour of the world's finest collection of Wedgwood; not to be outdone, Sarah Callander Beckett gave us a tour of Combermere Abbey, her newly-restored glistening family home.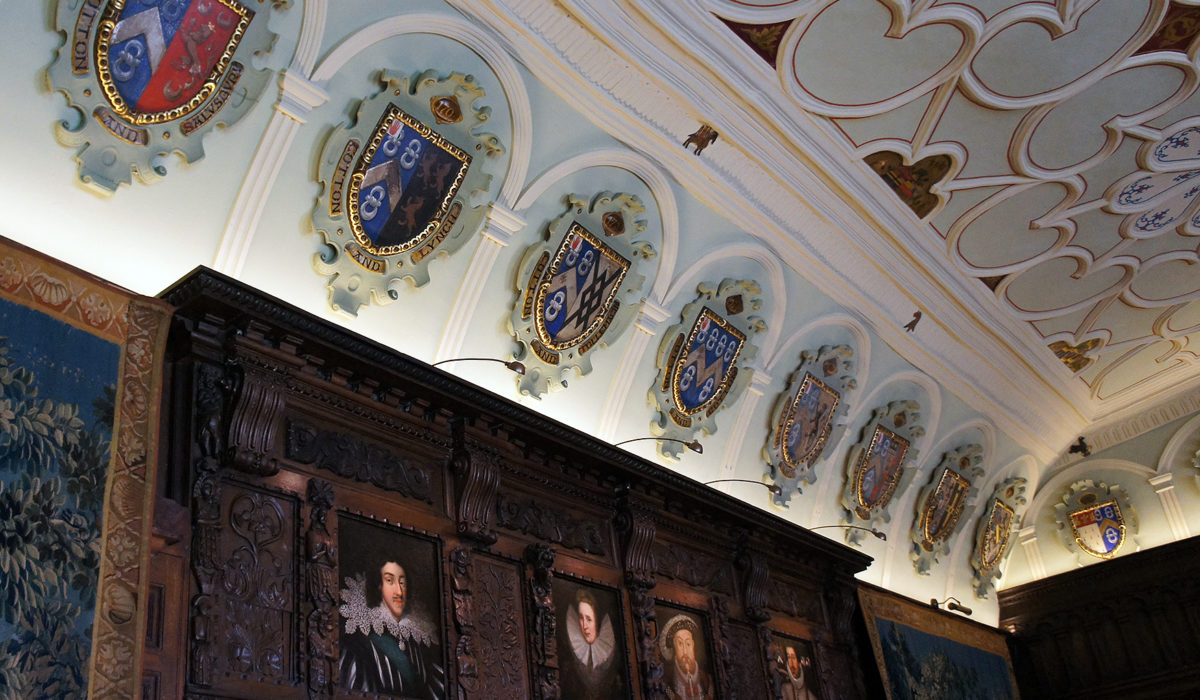 The Library, Combermere Abbey | Photo by Curt DiCamillo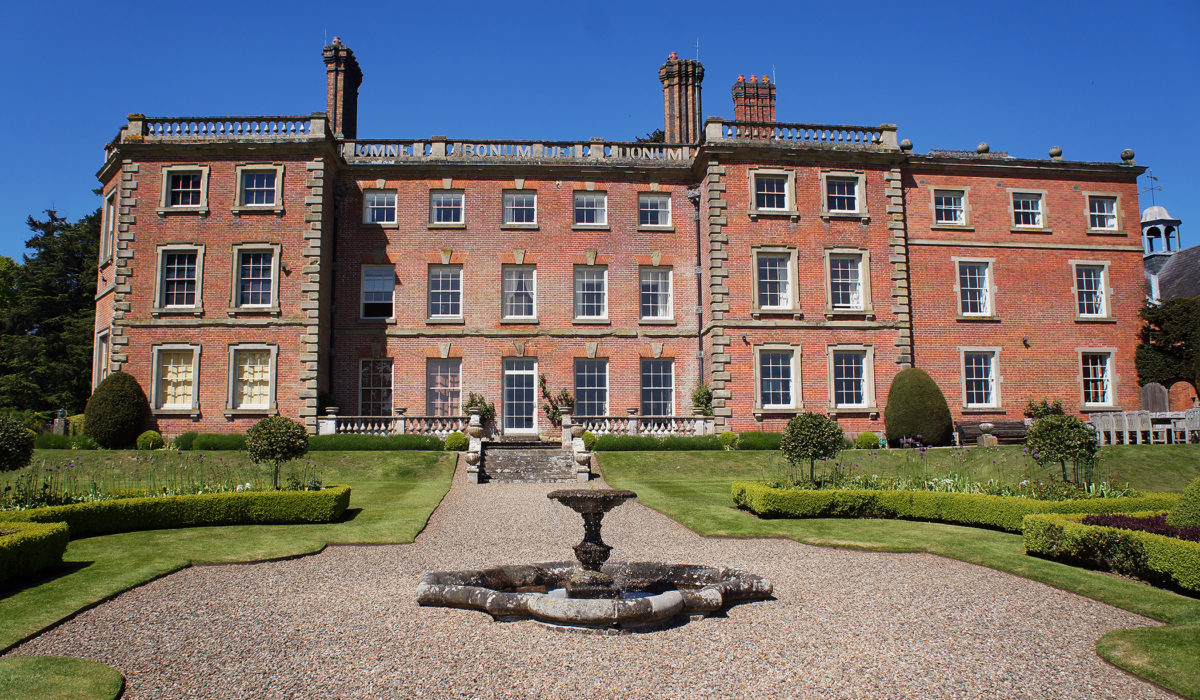 Downton Hall | Photo by Curt DiCamillo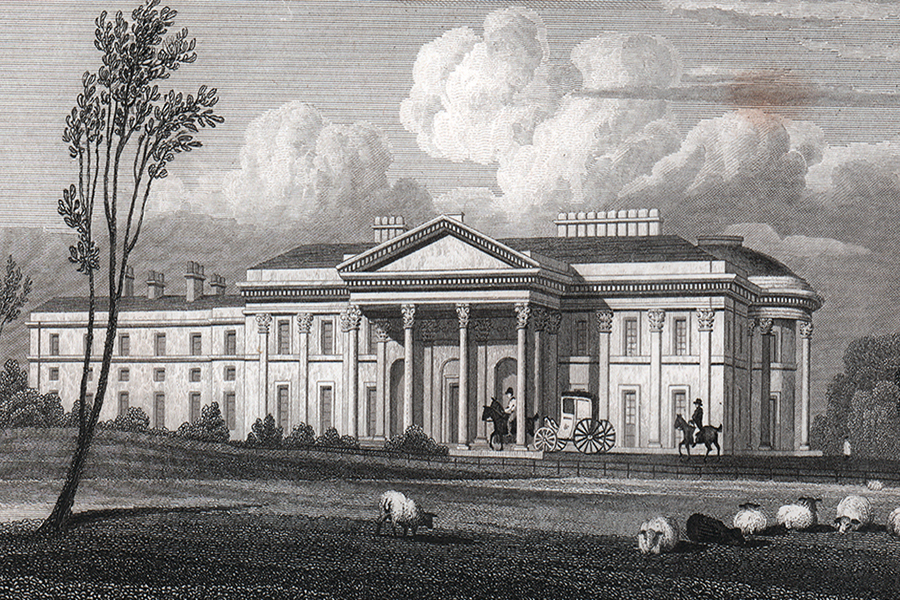 Willey Park | From an 1847 engraving in the collection of The DiCamillo Companion
I can't imagine a more magical place on planet Earth than Shropshire.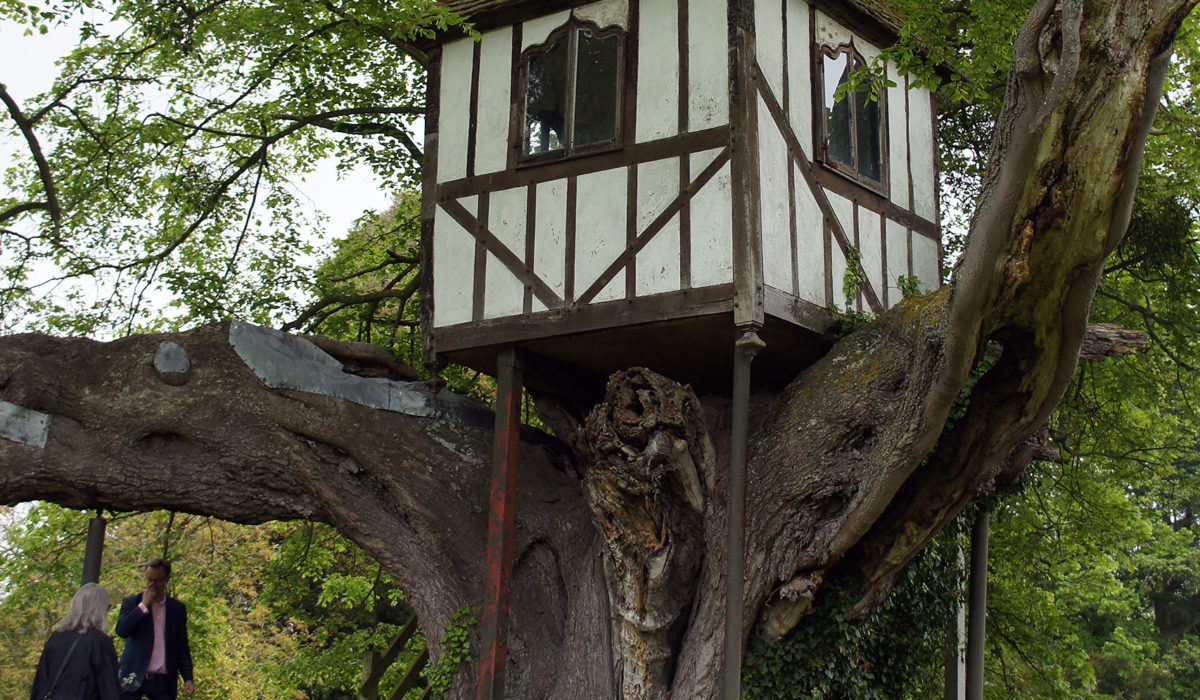 The World's Oldest Tree House, Pitchford Hall | Photo by Curt DiCamillo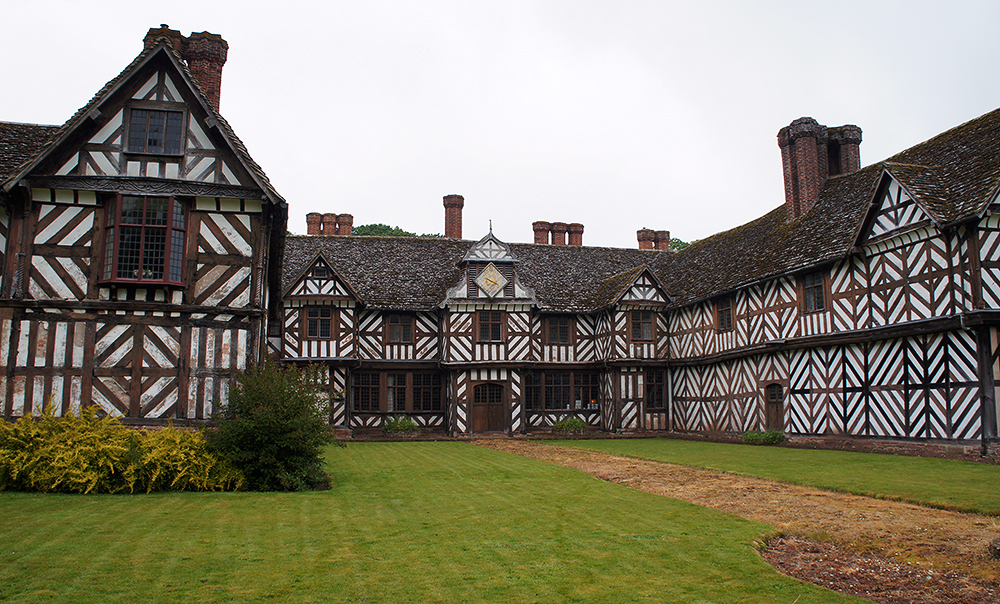 Pitchford Hall | Photo by Curt DiCamillo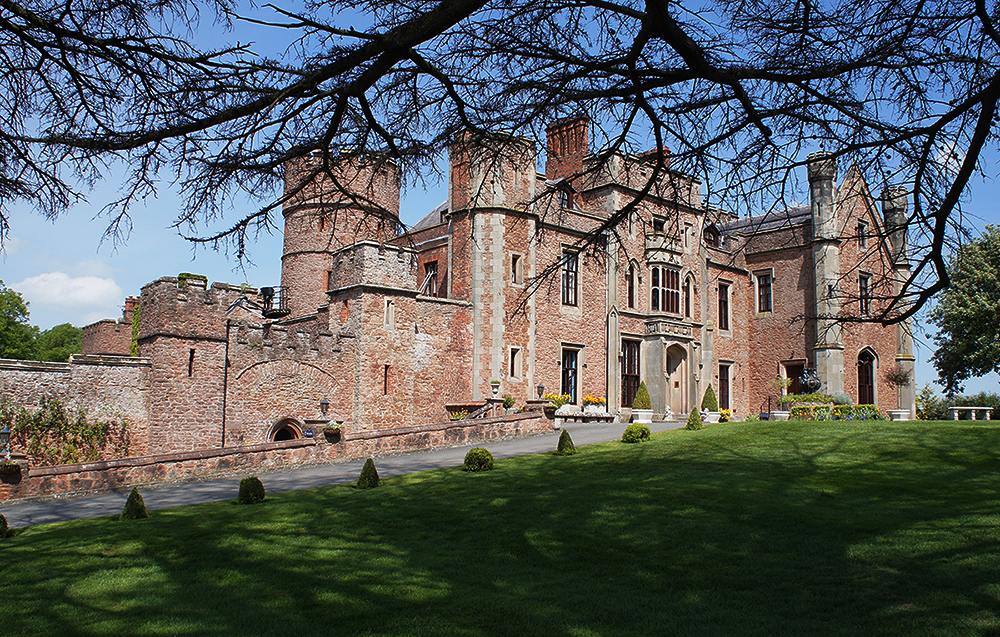 Rowton Castle | Photo by Curt DiCamillo
The visits to so many private houses and the opportunity to meet their owners was the highlight of the tour.