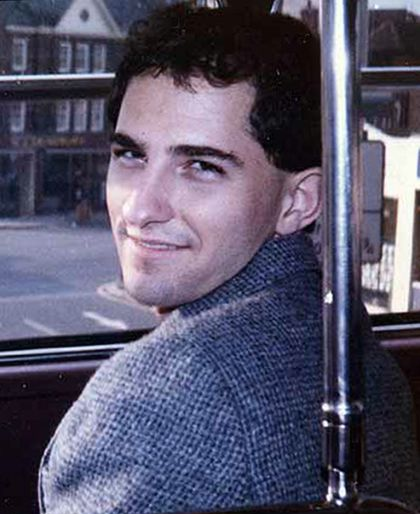 Curt on a double-decker London bus during his first trip to Britain in 1984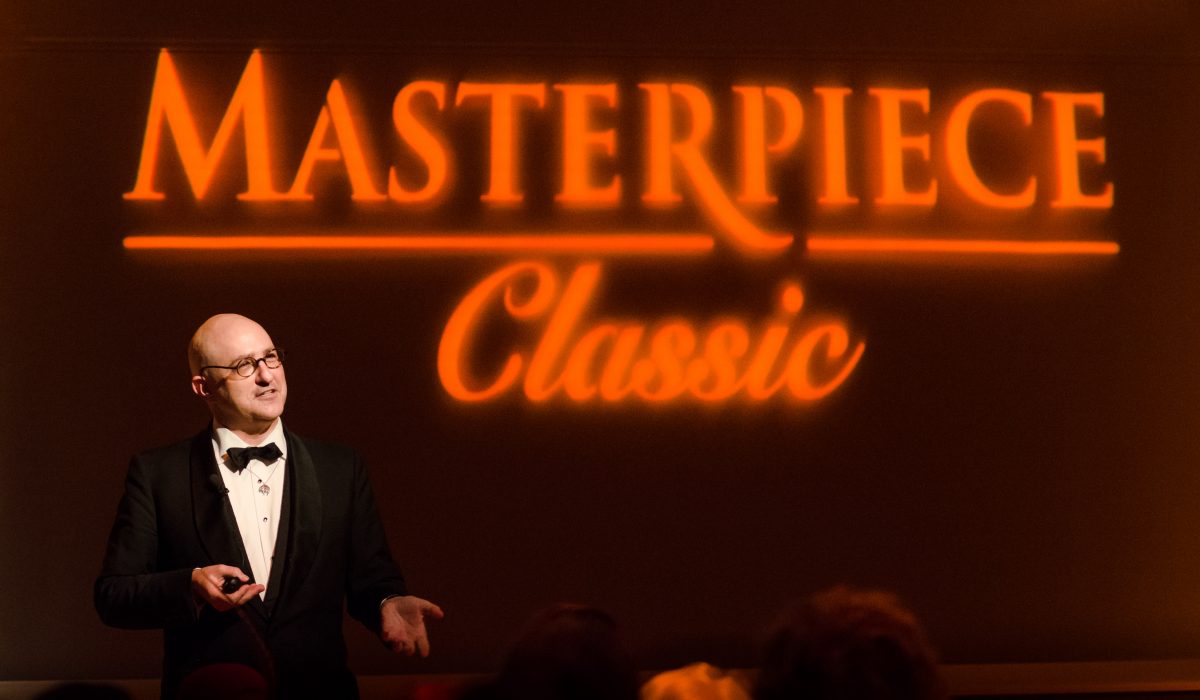 Curt lecturing at WGBH for the "Masterpiece" Downton Abbey gala, December 2013.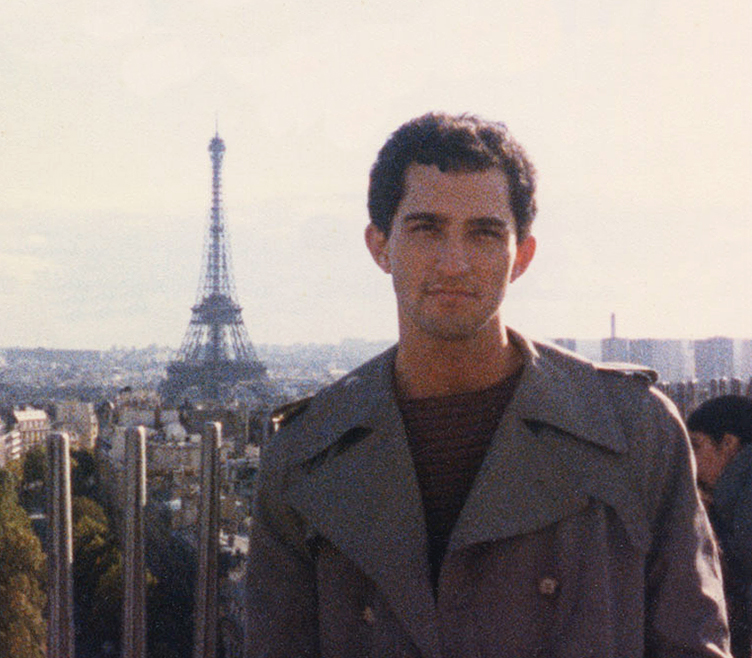 Curt on the top of the Arc de Triomphe in 1985, during his first visit to Paris.
Curt being presented to Her Late Majesty Queen Elizabeth The Queen Mother, St. James's Palace, London, May 23, 2001.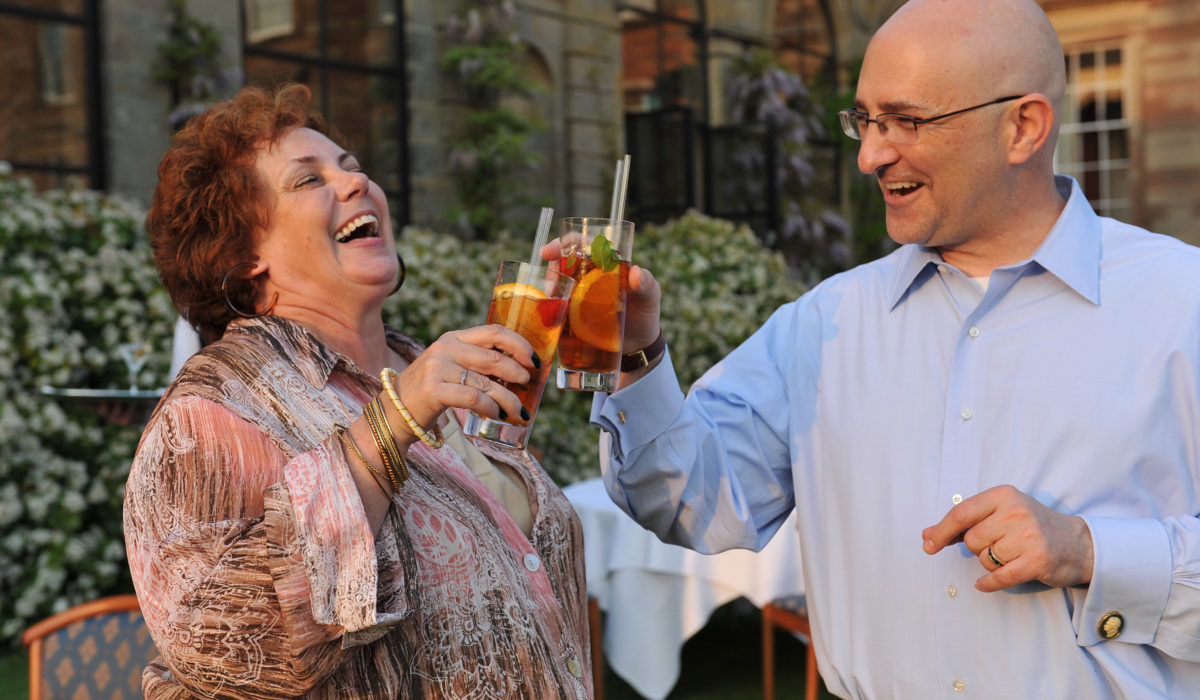 Leslie and Curt during the first tour to Shropshire, May 2012.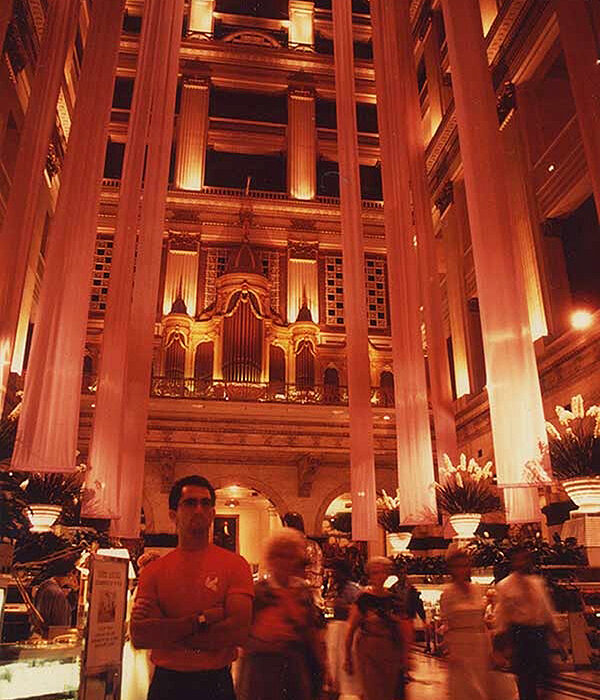 Curt in 1985 in the Grand Court at John Wanamaker, Philadelphia, one of the most beautiful department stores in America.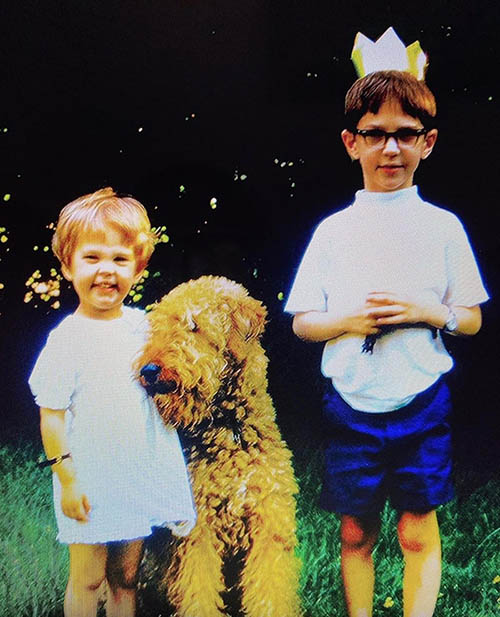 Kate, Oona the Airedale, and Curt on the Main Line in 1967.